Welcome



Welcome to the Alma Therapy Institute!

Alma means "soul" in Spanish and it embodies the essence of who we are, our true self. It is an important part of transformative lasting change that is the aim of my person-centered, relational approach to therapy. I pay careful attention to my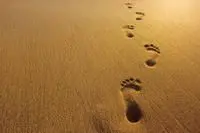 client's internal states and struggles, and their hope for greater personal and relational fulfillment. The impact their issues have on them and their significant others, as well as the constraints that keep them from resolving difficulties are considered, explored, and dealt with in therapy.
As a strength-based therapist, my goal is to help you uncover your true potential and lead a life worth living and celebrating. Through my own process of integration, I draw from multiple perspectives and practice models that guide me in helping clients achieve their desired change. Sustaining success after goal attainment is also important through periodic follow-ups that are scheduled as needed.
If you're looking for extra support and assistance through a challenging time, or searching for a new direction in your life, I would welcome the opportunity to work with you in achieving your desired outcome.
Please email or call me today for a free 15 minute phone consultation.